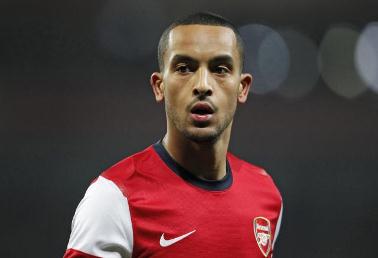 There have been rumours circulating that Arsenal are weighing up a move that would see Raheem Sterling move to the Emirates this summer, with Theo Walcott going in the opposite direction as part of the deal.
Oulala took a look at the pair since the beginning of last season to see which team would benefit the most from such a move.
The first glaring observation is Walcott's lack of games during the last two seasons with Sterling making almost three times as many appearances due to the Arsenal player's continued injury problems.
As the appearance figures of the duo are unbalanced, the focus towards their statistical performances was made via a per game basis.
From a creativity point of view it is Raheem Sterling that excels in every department. The 20-year-old leads Walcott for successful passes (24.11 to 11.4), key passes (1.68 to 0.86) and chances created per game (1.88 to 1.01). Sterling also takes assists with 0.20 per game to Walcott's 0.16.

Shifting the attention to goal scoring, Theo Walcott takes over. The 26-year-old leads Sterling for shot accuracy (65% to 61.5%) and goals scored per game (0.32 to 0.24).
The Arsenal man also impresses for pass completion with 82% to Sterling's slightly lower 81%. Whereas the Liverpool winger unsurprisingly takes the plaudits for both successful dribbles (58.9% to 30%) and fouls provoked per game (2.23 to 0.33).
Such a deal could well benefit all involved. Theo Walcott's Arsenal career has never really taken off as expected since his move from Southampton and a fresh challenge could be exactly what he needs.
Arsenal would gain from Sterling's age while Liverpool would not only profit heavily in an expected player plus cash deal due to Sterling's current high valuation, they'd also be getting a ready made replacement in the form of Walcott.
With Arsenal hosting Liverpool this weekend it is likely that Arsene Wenger and Brendan Rodgers will be keeping a close eye on the pair should such a deal gather pace over the summer.
Follow FFStrategist on Twitter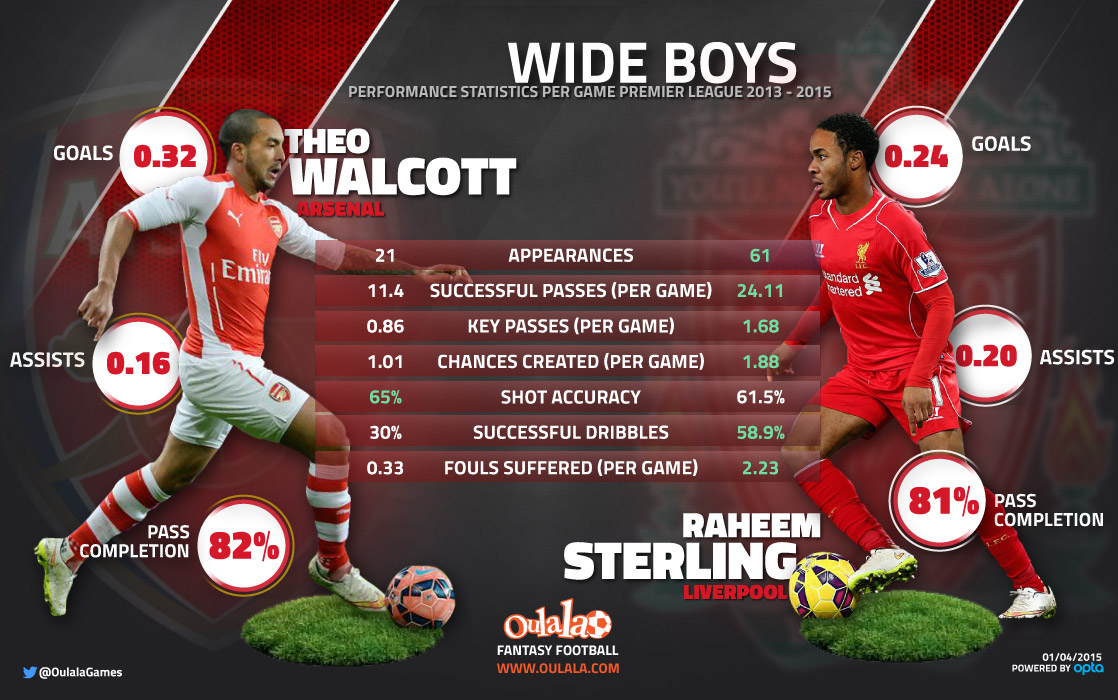 (Visited 48 times, 1 visits today)