Liverpool are keen to keep star playmaker Raheem Sterling at Anfield for long term but the England international has not agreed a contract yet.
Various reports have been going around in the media about the high wages the 20 year old is rejecting as he probably looks to exit the club.
Daily Mail reported few days ago that Raheem Sterling rejected a contract worth 100,000 pounds a week from Liverpool even when he has scored fewer goals than Stoke striker Jonathan Walters.
Walters took the opportunity and had a swipe at Liverpool star as he tweeted with a funny picture.
"Not happy with this…..! I'm going in. I want at least 120k"
Sterling has scored 6 league goals for the merseysiders this season so far while Walters has netted 7 times for the Stoke. His demands make sense eh. May be Sterling should get his head straight and stop thinking that he is anyway near as important or as good as Luis Suarez.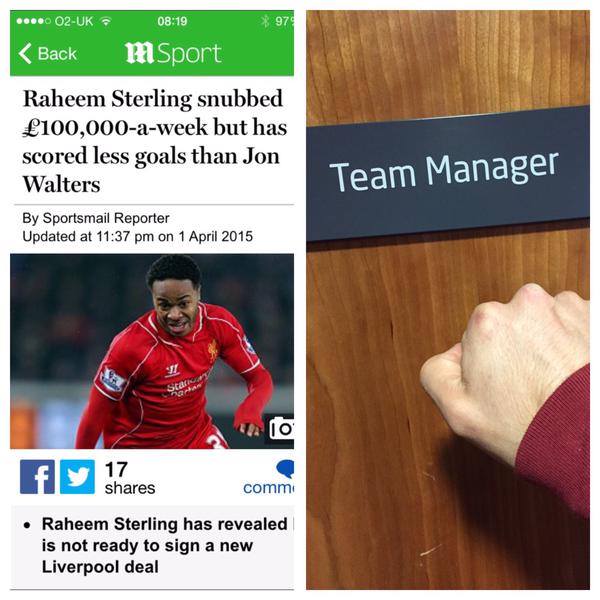 (Visited 43 times, 1 visits today)