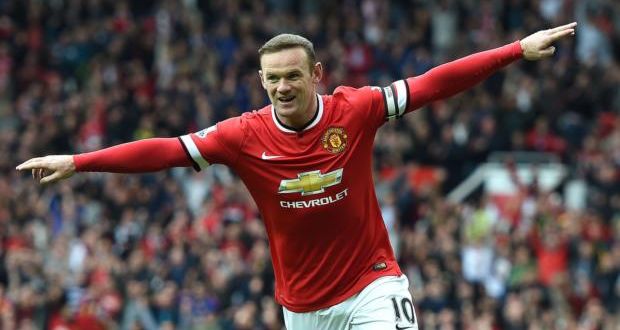 The former Everton striker did not disappoint as he ended his eight-game Premier League scoring drought with a brace against Sunderland.
Man united did not show any signs of being title contenders as they looked sloppy, unimaginative and a team without so much as direction.
This was depicted by constant booes during the first half from the home crowd who kept on chanting "Attack! Attack!".
How long Van Gaal will keep on with this sharade no one quite knows but it was the captain of the ship who put a grin on the fans faces and gave his team inspiration.
A fired in cross from Ander Herrea (The New Scholes with spunk) came in for Radamel Falcao, which he controlled beautifully showing his master class (Perhaps we do need him).
However, he was wrestled to the ground in the area by John O'shea but this led to former Red, Wes Brown, being sent off (a case of mistaken identity).
Rooney took the spot kick magnificently burying the ball in the low corner at the 66th minute. He later went on to add a second just before he was substituted for Juan Mata.
With the FA cup match against Arsenal coming up, the Red Devils would want to find rhythm in their playing style or sing along to a humiliating defeat at their arch rivals hands.
United are now third in the premier league but Arsenal have the chance today to take the place back.
Share your thoughts on the United Revolution under Louis Van Gaal.
(Visited 116 times, 1 visits today)