With international games going on around the world, Liverpool hosted an all star charity match between teams selected by two Anfield legends Gerrard and Carragher.
Many Anfield heroes like Garcia, Reina, Arbeloa, Torres, Alonso and Suarez returned to the famous ground alongside top stars from other clubs in the form of Henry, Drogba and Terry.
Fernando Torres infamously left the club to join Chelsea but received a very warm welcome from the Liverpool fans.
The game ended in a 2-2 draw as Carragher XI scored the first two goals thanks to brilliant strike from current Liverpool striker Mario Balotelli from outside the box and second added by Chelsea star Didier Drogba after rounding Brad Jones.
Steven Gerrard then equalized with two penalties to ensure the friendly game ended in 2-2 draw.
Liverpool star Mario Balotelli posted a picture on his instagram profile with Arsenal and Chelsea legends Thierry Henry and Didier Drogba after the game.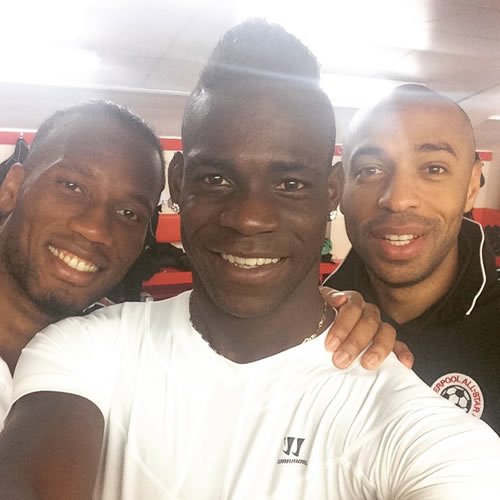 (Visited 131 times, 1 visits today)