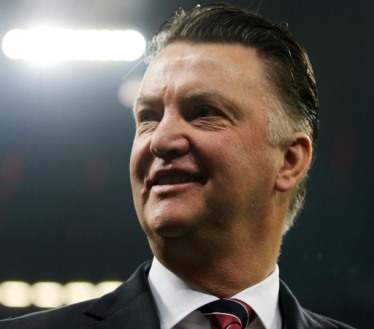 Monday's FA cup quarter final pitted two arch rivals together. The atmosphere was heating up as with every fixture of the red devils against Arsenal. What came after the end of 90 minutes just showed every team in Europe where Manchester United are in their quest for redemption as Kings of Europe.
Arsenal went up first with a goal from Monreal which Dave did little to save but 4 minutes later we showed the Gunners whose boss, after Rooney found the net(Keep him upfront- way better than Falcao). Di Maria sent in a bullet cross and the English talisman stepped up to the plate to direct it past Szczesny (Had it been RvP or Falcao??).
After the half, the Reds lost their cool, Valencia hit a back pass that was snatched by Welbeck before Dave could get to it and slotted it home for the Gooners. All was not over, as Di Maria was booked for diving, then sent off for touching the referee (a definite No! No!- clearly his got major issues.)
Manchester clearly showed that they were a team with no form of Identity whatsoever. They lacked in purpose, drive,no sense of direction and had to walk away with their tail between their legs.
At this rate it makes you wonder where we'd be if De Gea (who has yet to put pen to paper on a new deal) and Rooney were out injured. At the time, they are the only two outstanding players not forgetting Rojo whose had a fantastic EPL debut season. So LvG needs 8 more players for his best XI.
Now with his work cut out for him, LvG must stop experimenting with players and place them in their suitable positions, lest he faces the same music (with an even greater margin). The next few matches against the likes of Tottenham, Liverpool, Man City, Chelsea and Arsenal are going to be the toughest of the campaign and will decide whether we get a top four finish.
Van Gaal claimed after the defeat:
"We don't lose from the opponent, we lost from ourselves and it was very disappointing. You play this match to win; to beat the opponent, we wanted to be in the semi-final."
Will Louis and his players get their act together or fear being left out of Champions League football for a second season in a row?
Comment on what should be done to improve the Reds chances of survival.

(Visited 34 times, 1 visits today)