Nemanja Matić is widely considered the best defensive midfielder in the Premier League and there has been no reason to doubt those suggestions until the recent emergence of a new star at Arsenal.
Since his return from his loan at Charlton due to injuries, Frances Coquelin has cemented his place in Arsenal's first team with some fine performances.
Arsene Wenger had even admitted that he had planned to release Coquelin at the end of the season. How the last three months have changed things.
So just how good has the 23-year-old midfielder been this season? Opta-powered fantasy football game www.oulala.com decided to put him up against the Premier League's best, Nemanja Matić, and the results answered that question perfectly.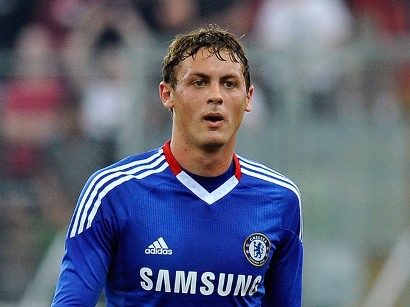 With fewer appearances and minutes from Coquelin the analysis in seven key areas was made via a per 90 minute basis.
Coquelin has won won 48.6% of his tackles this season to 41.6% from Matić. He is also ahead for both ground duels and aerial duels with 59.1% of his battles on the floor won to the Chelsea man's 49.6% and an impressive 68.9% of his contests in the air successful to Matić's 62.5% .
The Frenchman is also leading the Serb for interceptions (4.1 to 2.2), blocks (0.6 to 0.2) and clearances (5.2 to 3.2) per 90 minutes. He has also made fewer defensive errors this season.
A new star has been born at the Emirates, not for the first time – however on this occasion in a position they've been crying out for. The future is very bright at Arsenal.
Follow FFStrategist on Twitter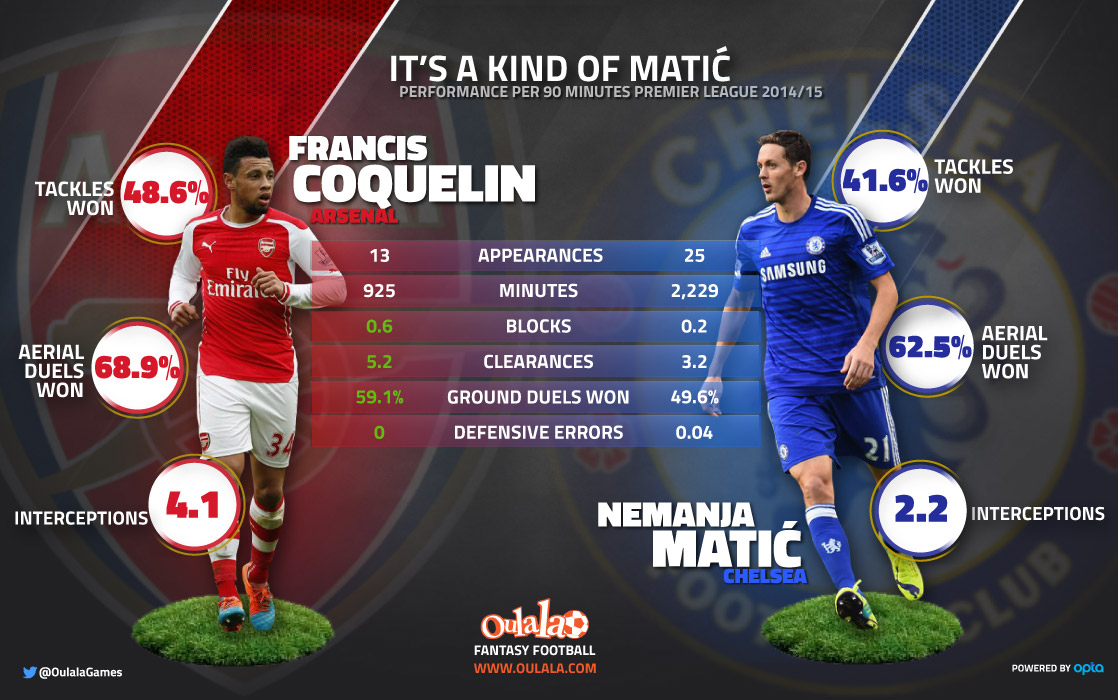 (Visited 70 times, 1 visits today)