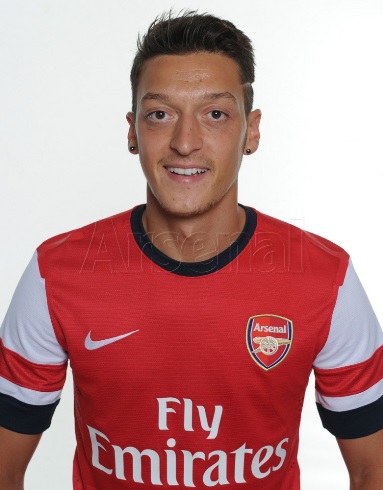 Arsenal's Mesut Özil was labelled a flop by many last year. Philippe Coutinho has just won back-to-back player of the month awards at Liverpool and is being hailed as one of the Premier League's best players this season.
Opta-powered fantasy football game www.oulala.com decided it was time they looked at both players a little closer to see if Özil was deserving of the flop tag and whether Coutinho is really as good as everyone says he is. The stats tell a very different story…
With the German only appearing for Arsenal in the Premier League 10 times this season due to a recent knee injury and the Brazilian featuring for Liverpool 22 times, the comparison was made via a per game basis.
The seven main statistical performance criteria were analysed for attacking midfielders, focusing on passing, creativity and finishing.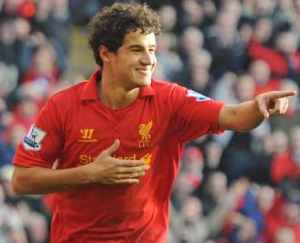 With more passes made per match (56.7 to 39.32), more successful passes (49.6 to 31.5), a better key pass rate (1.8 to 1.14) and a 7% swing for pass completion (87% to 80%) it is Özil that dominates all four of the passing stats.
The attention then moved to creativity and it is the Arsenal man that excels again. Özil has created more chances (2.10 to 1.32) per match and has provided more assists (0.3 to 0.18) that have led to goals.
The Arsenal man has attracted criticism in the past for the number of goals he scores in his attacking role, however this season he leads Coutinho for goals scored per game (0.3 to 0.09).
With Özil outperforming Coutinho in all seven key areas this season the results are very conclusive . Has the German finally found his feet in the Premier League and should he actually be receiving more praise than he has previously enjoyed in English football?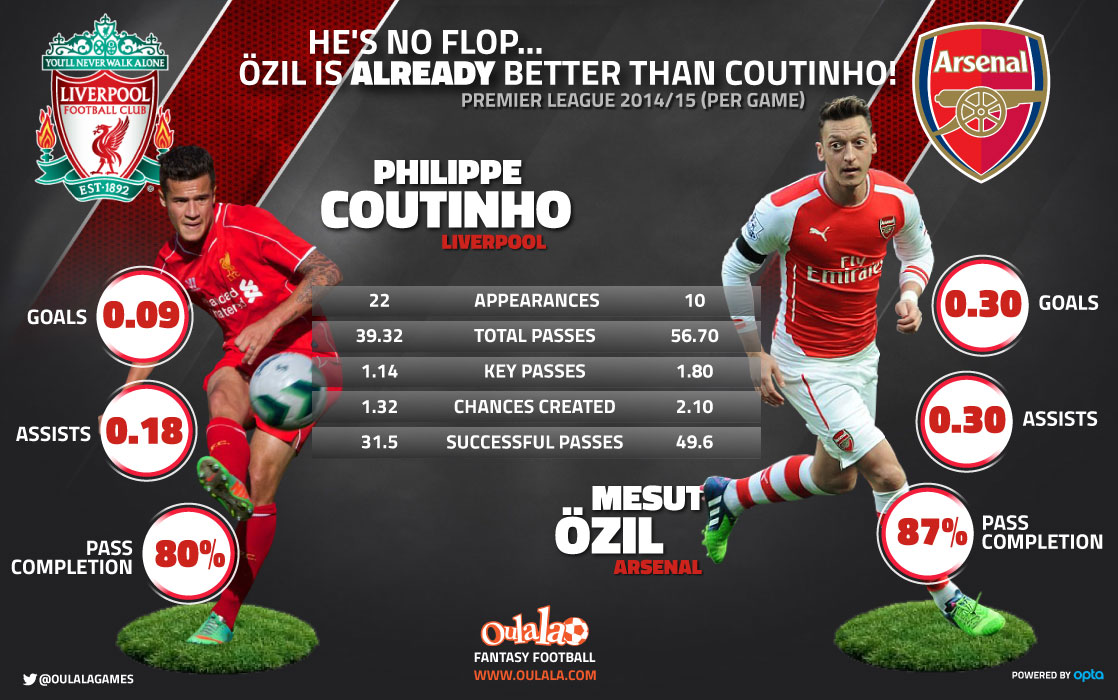 (Visited 62 times, 1 visits today)