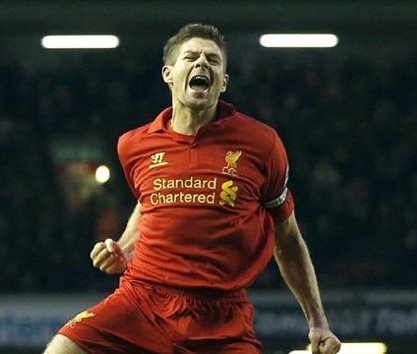 Since Mile Jedinak left for the Asian Cup at the turn of the year the Crystal Palace captain has missed a total of eight matches in the Premier League and FA Cup and it has been the responsibility of his midfield partner Joe Ledley to guide the side through his absence.
Ledley has not disappointed with the Eagles winning 5, drawing 2 and only losing 1 of their games since Jedinak's departure.
Next up for Crystal Palace is a tough battle with the in-form Liverpool in the fifth round of the FA Cup on Saturday.
Opta powered fantasy football game www.oulala.com have taken a detailed look at Ledley's performance stats against those of his midfield opponents on Saturday, Steven Gerrard and Jordan Henderson, and it makes good reading for Palace fans, however Liverpool fans should look away.
Of the main performance criteria attributed to central midfielders the only one that the Liverpool pair excel over Ledley at is passing. Gerrard has completed 86% and Henderson 82% of their passes made, Ledley falls just short with 80%.
However, for every other criteria it is the Crystal Palace man that leads. Ledley has won 56.8% of his tackles this season compared to the Liverpool midfielders who both fall below half with Henderson winning 48.3% and Gerrard 44.7%.
When it comes to take-ons, Ledley shines again. The Palace midfielder has won 52.6% of his duels with Henderson and Gerrard again coming up short at 49.7% and 45.1% respectively.
For Interceptions, blocks and clearances Ledley has outperformed his opponents even further (please see graphic).
With Palace coming out on top after a convincing 3-1 Premier League home win in November against Liverpool, the stats show that the away side has a difficult midfield battle at the weekend in their fight to make the FA Cup sixth round.

(Visited 89 times, 1 visits today)