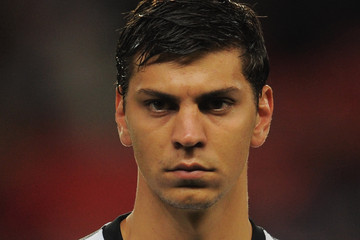 Manchester United are closing in to finally secure central defender signing in the form of Austrian star Dragovic.
Star have already confirmed that the signing is close as a deal has been agreed between Kyiv and United to complete capture of the $30m rated star.
The 23 year old star should go straight into the starting XI of United and by no means will he be a bench warmer considering the average quality of Manchester United's defense.
Question is, who will form the central defensive partnership with Dragovic in Louis van Gaal's setup since they have many options.
Youngsters like Blackett and McNair have done well in the opportunities given but still need to improve a lot before they are regular first team material.
The likes of Jones, Evans and Smalling have been highly inconsistent and have not improved much from the dismal performances of last season under David Moyes.
Arguably the best CB of the lot has been summer signing Argentine star Marcos Rojo and it is likely that the former Sporting man will form a central defense partnership with Dragovic when he arrives.
United fans will hope that Dragovic does not turn out to be like Liverpool summer signing Lovren who has been disastrous in the first half of the season and lost his starting place.
Here is how Man United will line up with Dragovic.

(Visited 55 times, 1 visits today)