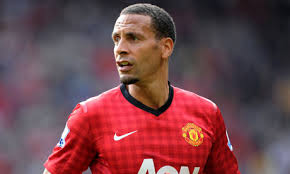 An embarrassing 0-3 home defeat to first division Sheffield United in the FA Cup on Sunday saw Queens Park Rangers fans take to Twitter in their droves. Manager Harry Redknapp was under heavy fire but it was veteran centre-back, Rio Ferdinand, that received the majority of the criticism on the social media site.
Thirty-four league places separated the two clubs going into the cup clash and the Premier League team held home advantage. It should have been a routine win for Rangers, however was anything but.
Opta powered fantasy football game www.oulala.com took a detailed look at the three goals Rangers conceded and Ferdinand played a part in all three.
Striker Marc McNulty's goal in the first half followed a Louis Reed run at the QPR defence which saw Ferdinand opt to leave his man – McNaulty – and make a poor attempt to intercept Reed before the midfielder slipped in a pass to the free Scotsman to score. The second came from a corner.
With Ferdinand marking nobody on the edge of the 6-yard box, Sheffield United midfielder Jamal Campbell-Ryce was free to put away the goal after several poor attempts to clear the ball by other Rangers players. The third, again scored by Campbell-Ryce, saw Ferdinand's poor clearance from the corner flag lead to an awful back header from QPR midfielder Leroy Fer towards his goalkeeper which Ryce intercepted before rounding the keeper.
Ferdinand has played just once in QPR's last 13 league matches, a sign that Redknapp has little confidence in his 36-year-old centre back. With the fans calling for the ex-England captain to be released by the club, the defender usually very vocal on Twitter in response to criticism, appears to have lost his voice after his most recent performance.
One fan tweeted "Oi @rioferdy5 I paid £15 to watch you fall over for an hour now get off the pitch. English football doesn't need you anymore." Another remark read "I swear every game Rio Ferdinand has played in #qpr have lost".
A successful domestic career saw Ferdinand collect 6 Premier League titles, 2 League Cups and a Champions League. He also appeared for England 81 times and captained his country in the latter stages of his international career.
In October, Ferdinand appeared on ITV's The Jonathan Ross show. When asked about retirement the defender responded "I probably think the end of the season." Based on Sunday's performance, QPR fans think that is five months too late.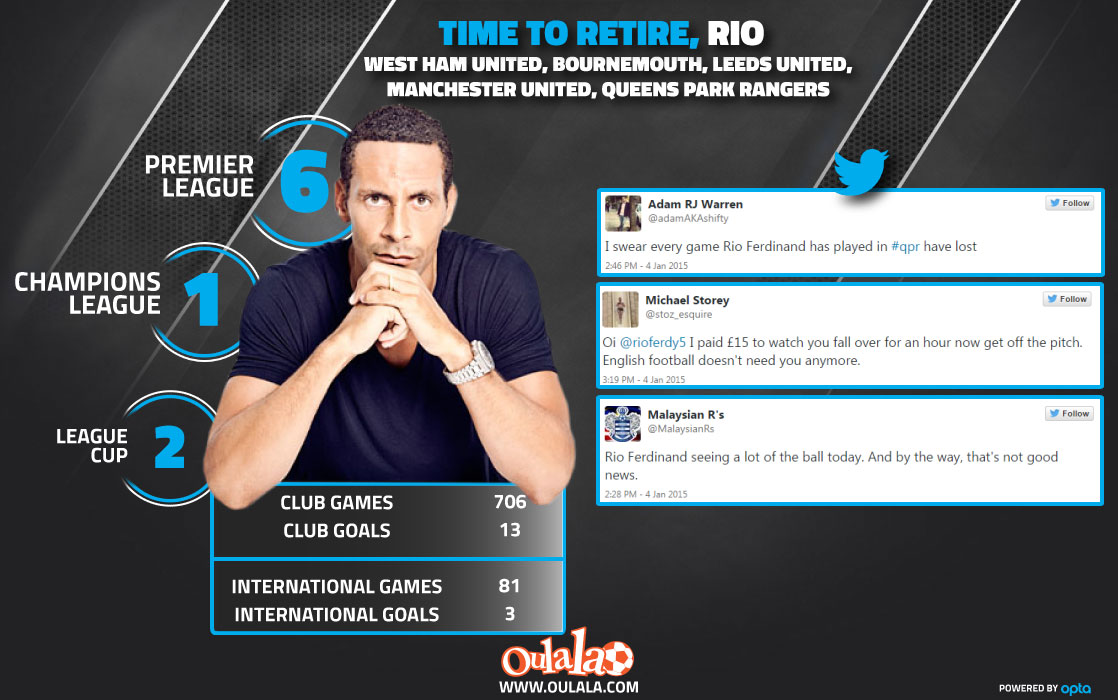 (Visited 26 times, 1 visits today)