Liverpool are in brilliant form since the turn of the year and have what it takes to beat league leaders Chelsea when the two teams collide tonight.
The merseysiders have finally found the form in their new 3-4-2-1 and will surely be much better when Sturridge returns.
The former Chelsea and Manchester City striker will not be fit for the first leg against Chelsea but one superstar is set to return.
Captain Steven Gerrard missed the game against Aston Villa due to hamstring injury but expect him to play against the Blues tonight.
Brendan Rodgers' side is already out of Champions League and reaching top 4 is easier said than done given their current position. The best chance for them to win silverware is in the Capital One Cup and BR will start a strong side.
With Gerrard returning, one of Markovic or Coutinho may move to bench. Here is Liverpool's strongest XI vs Chelsea.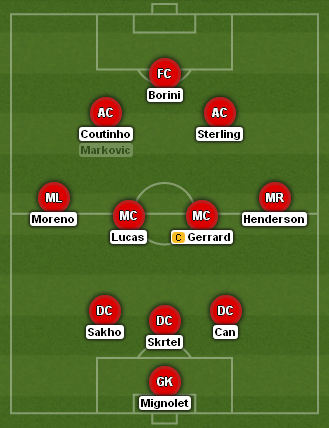 (Visited 52 times, 1 visits today)