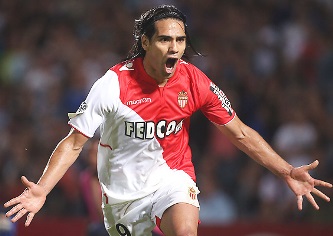 Manchester United manager Louis van Gaal has his own philosphy and set of favorite players, yet he has been biased with one superstar.
Radamel Falcao, the Colombian international signed on loan from Ligue 1 side Monaco in the summer window finds himself in a complex situation.
The former Porto and Atletico forward has been handed few chances by Van Gaal and majority of the times he did impress.
Yet, Falcao found himself constantly rejected by Van Gaal and even after he scored against Stoke City, the South American was substituted and then was not even selected in the squad for the game against Saints.
Without a shadow of a doubt, Falcao is one of the best goal scorers in the World and fans are aware of that fact, baffling that Van Gaal thinks that he does not really fit the system.
On a poll conducted by Sky Sports, 69% of Manchester United fans have voted in favor of the move to make Falcao a permanent signing. Perhaps Van Gaal has other ideas.
Here is the image of the results provided below.

(Visited 27 times, 1 visits today)