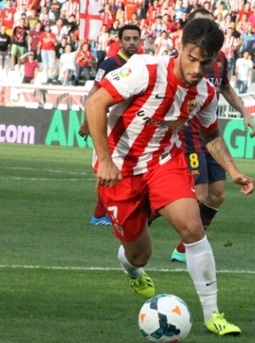 Liverpool were unbelievably good last season with an unreal talent like Luis Suarez around as they finished second.
Without the talismanic Uruguayan and after signing many stars in summer, Liverpool find themselves in the bottom half of the table after 11 games.
Title is obviously beyond their reach as they are 15 points behind league leaders Chelsea who are in unstoppable form at the moment.
Reds started the season in decent form winning 6 out of 9 points. After that, the merseysiders have only earned 8 from possible 24 points. Relegation form to be precise.
The injury to key striker Daniel Sturridge has haunted them big time but if he was the answer to everything, why did BR sign attacking players for in the summer.
Defense remains shambolic and Liverpool fans are once again fearing a finish outside the Champions League places.
Sturridge is likely to return for the next game but perhaps the best Liverpool news in over two months is that the Reds are considering to offer Spanish star Suso a new contracts.
According to his agent, rumors about Suso agreeing AC Milan move were false and Liverpool want to extend his contract.
"There is no agreement with Milan, It is certainly a possibility, but for now, there's nothing more to say."
"Rather, Liverpool are pushing for his renewal, so we cannot rule even this hypothesis out."
Perhaps the Spaniard will only sign once convinced that he will have a role in the first team. That is something he deserves but will Rodgers opt to play him instead of his much loved players that have underperformed up till now, we shall see.
Follow Soccerisma on Twitter: Soccerisma
(Visited 20 times, 1 visits today)