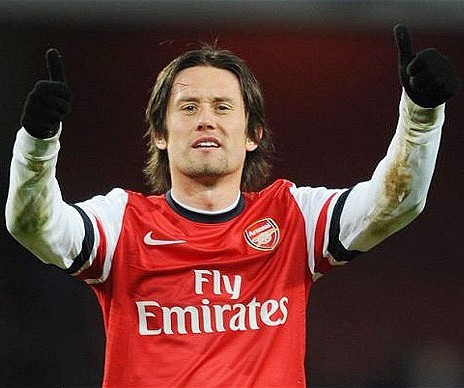 Last season, after 11 league games, Arsenal were on top of the Barclays premier league with 25 points.
This season, after 11 games, Arsenal find themselves in 6th place with only 17 points.
Wenger once again finds himself in a complex scenario and a large chunk of gunner supporters like every season want the French manager out as well.
Gunners only seem to click in one half of the season, the other half gets ruined because of injuries and stupid decisions by the manager.
Understandable that injuries have hampered Arsenal, mainly in defense still Wenger has not really found a productive attacking combination as well with Alexis Sanchez normally doing all the good work himself.
Perhaps, Arsenal star Tomas Rosicky has confirmed as well that Wenger is unsure of his best XI and is trying too many things to find a perfect system.
The Czech international claimed:
"The coach is trying to find a system that best suits the players, and vice versa."

"I'm not in this alone there are other players in a similar boat. When we do get a chance, it's harder for us to get into our rhythm."

"So far, this season has been disappointing for us. We haven't played well, and when I've played I've not been at the forefront of things."
Rosicky complained about his lack of starts as well but rightly said that at his age and with that many playmakers present in the squad, his chances have been limited.
However, with Wenger not finding a perfect fit yet, it will make sense if Rosicky is handed regular starts as he is still one of the fittest and paciest players in the squad.
Follow Soccerisma on Twitter: Soccerisma
(Visited 65 times, 1 visits today)