There is no doubt that David Moyes has turned Manchester United into a laughing stock.
Still the champions of England but have been humiliated in each and every competition this season under the hopeless manager who has brought huge shame.
No other football club has been mocked more than the Red Devils this season and especially on social networks.
Now, even a Sri Lankan retired cricket player Russel Arnold has mocked Man United manager by sharing a funny picture on twitter referring to Moyes's tactics compared to Mourinho's
Here is the image.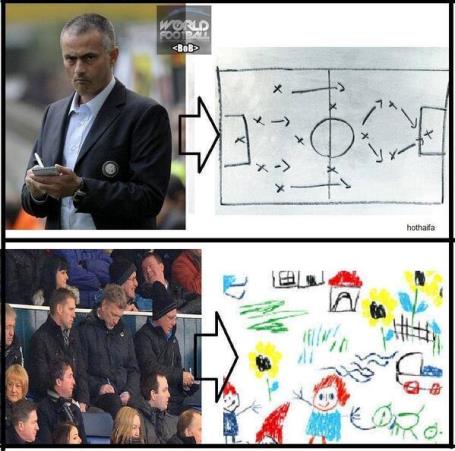 (Visited 97 times, 1 visits today)