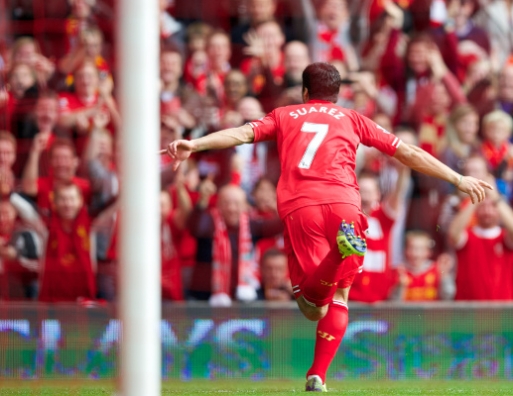 We are reaching the climax of the season and by this time last year, there were at least three players in a close contest to win the Player of the year award.
The players were Tottenham's Bale, Liverpool's Suarez and United's Robin van Persie. In the end the Welsh star won it.
This season, it will be fair to say that there is only one player in contention and no one can even come close.
Luis Suarez has been the best player by some distance this season not only in the premier league but also in the world.
He currently lead the goal scoring charts in Europe's top 5 leagues and is favorite to win the European golden shoe.
The Uruguayan has earned praise from every one, even the rivals and it will baffle everyone if he does not win the award this year.
Ex Man United goalie Ben Foster has lately tweeted his team of the year and voted Suarez for the player of the year award.
The West Brom star has also included other LFC stars i.e. Sturridge and Gerrard in his team of the year.

(Visited 26 times, 1 visits today)