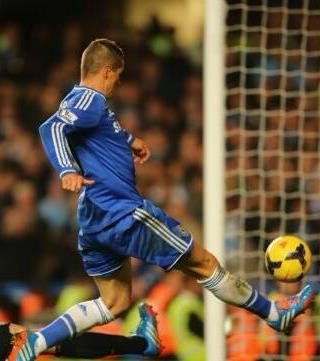 Chelsea receive a major boost in the title race as their star striker Fernando Torres has returned to training.
El Nino has been out with knee injury for the past few weeks and tje line has been led by Cameroon star Samuel Eto'o.
Chelsea lack serious depth in the striking department and the return of former Liverpool starlet is a massive plus for Jose Mourinho's men.
The Blues supporters will be hoping that Torres returns in fantastic form to help Chelsea win the premier league title.
Moreover, Chelsea have Champions League games coming up and Torres can play major part there as well.
Here is a picture of Fernando Torres as he trains with the Chelsea squad.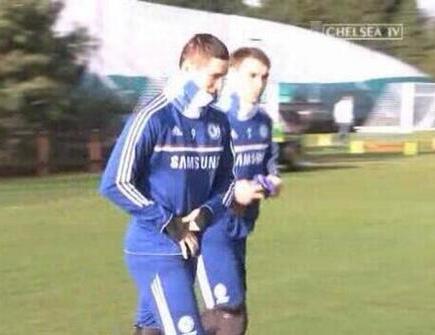 Torres is well aware of the fact that he has to perform at the optimum level to make a strong case of going to the World Cup with the Spanish national side.
For now, there are more than a few strikers performing better than him namely Costa, Villa, Negredo, Llorente. El-Nino needs to step up big time to feature in the biggest sporting event in the world.
(Visited 43 times, 1 visits today)