Arsenal's 18 year old German international Serge Gnabry has broken into gunners first team after impressive performances in the U21 league.
The youngster has only started 2 premier league games and has scored one goal and also provided an assist.
Such has been the quality of Gnabry that Germany's coach Joachim Low took notice and may as well consider him for the World Cup squad despite the fact that Germany have so many top quality attacking midfielders.
Gnabry has not yet been a regular in the squad because of heavy depth in Arsenal's attacking line but he is surely one for the future.
The teenage boy tweeted his delight of getting a new Mercedes. Here is the image that the Arsenal star posted on his twitter account standing besides his new Merc.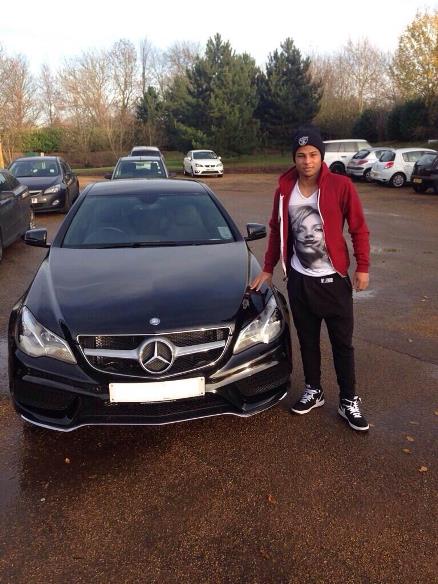 Follow Soccerisma on Twitter: Soccerisma
(Visited 291 times, 1 visits today)