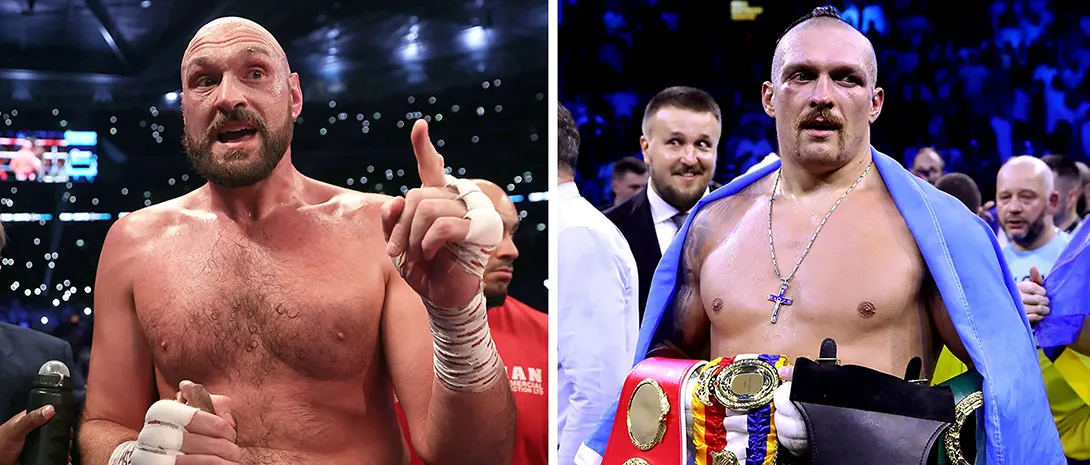 Key Takeaways:
Lamine Yamal, the 16-year-old prodigy, seals his commitment to Barcelona with a contract valid until 2026.
The agreement has a staggering €1 billion ($1.05bn) release clause.
Yamal has broken records by debuting for Barcelona's first team and Spain's national team at an exceptionally young age.
He has a shot at more records in LaLiga and the Champions League in the weeks to come.
Yamal's journey with Barça began in 2013, rising through the ranks swiftly.
Hearn's Take on Fury's Earnings
Eddie Hearn, a significant figure in boxing promotions, is casting a doubtful eye on the staggering $200 million payout claims associated with Tyson Fury's upcoming battles against Francis Ngannou and Oleksandr Usyk. Hearn suggests that Fury's total earnings might hover closer to the $100 million mark, especially for the bout against ex-UFC fighter Ngannou. He remarked,
"What do you think? In one interview, it's $100 million, and in another interview, it's $200 million,"
adding that the split could be something along the lines of 30-70 or 30-80 for the two fights.
It's happening! Fury Vs Usyk officially signed.. 🥊 pic.twitter.com/NIEweSoqId

— ☜Ahmed IB♔ (@AhmedIbb_) September 29, 2023
Rematch Clause Buzz
Adding another layer of intrigue, there's chatter about a possible rematch clause for the Fury-Ngannou contest. If this holds true, boxing enthusiasts might witness a second showdown between the two, although the potential impact on the Usyk bout remains uncertain. Hearn believes that a rematch could be enticing for Fury, especially if the financial incentive is right.
FURY SET TO EARN "IN EXCESS OF $200M" FOR USYK FIGHT 💰

Bob Arum has revealed that Tyson Fury will earn "in excess of $200 million (£163 million)" to fight Oleksandr Usyk in Saudi 😲

Not a bad little payday 👏🏼#FuryUsyk | #TysonFury | #BoxingFans pic.twitter.com/6f5WsBTDLy

— IFL TV (@IFLTV) September 30, 2023
Shifting Fight Landscapes
Tony Bellew weighed in on the situation, emphasizing the importance of not letting a single fight, like Fury & Usyk's, overshadow other significant matchups. He highlighted the undeniable draw of the Anthony Joshua & Deontay Wilder face-off, suggesting it's a match no one would want to miss.
EXCLUSIVE: Tyson Fury vs Oleksandr Usyk is the 'biggest boxing event of all time'https://t.co/Wdb8APKWiZ

— talkSPORT (@talkSPORT) September 30, 2023
However, Hearn expressed concern about the UK potentially losing major fight events to international venues that offer more lucrative deals. He said,
"We really need to make Joshua-Wilder or Benn-Eubank in the UK… if Joshua-Wilder goes to Vegas or the Middleweight East and Benn-Eubank goes to the Middle East, we're losing all these mega-fights out of our country."
Bellew and Hearn also briefly debated the possibility of a Fury-Usyk showdown in January, which would be an unprecedented move for the boxing world.
In the dynamic realm of boxing, where matchups, earnings, and venues are continuously in flux, what's clear is that the next few months promise a lot of action and intrigue for fans and professionals alike.
(Visited 17 times, 1 visits today)